Strong Foundation. Strong Future.
For 75 years, Wausau Supply Co. has been a national leader in the manufacturing and distribution of building supplies and has built a strong foundation while setting the stage for a strong future. Established in 1947, Wausau Supply Co. is headquartered in Wausau, Wisconsin, and is proud to be 100% Employee-Owned. Our manufactured brands include Diamond Kote Building Products, Waudena, and Taylor Entrance Systems.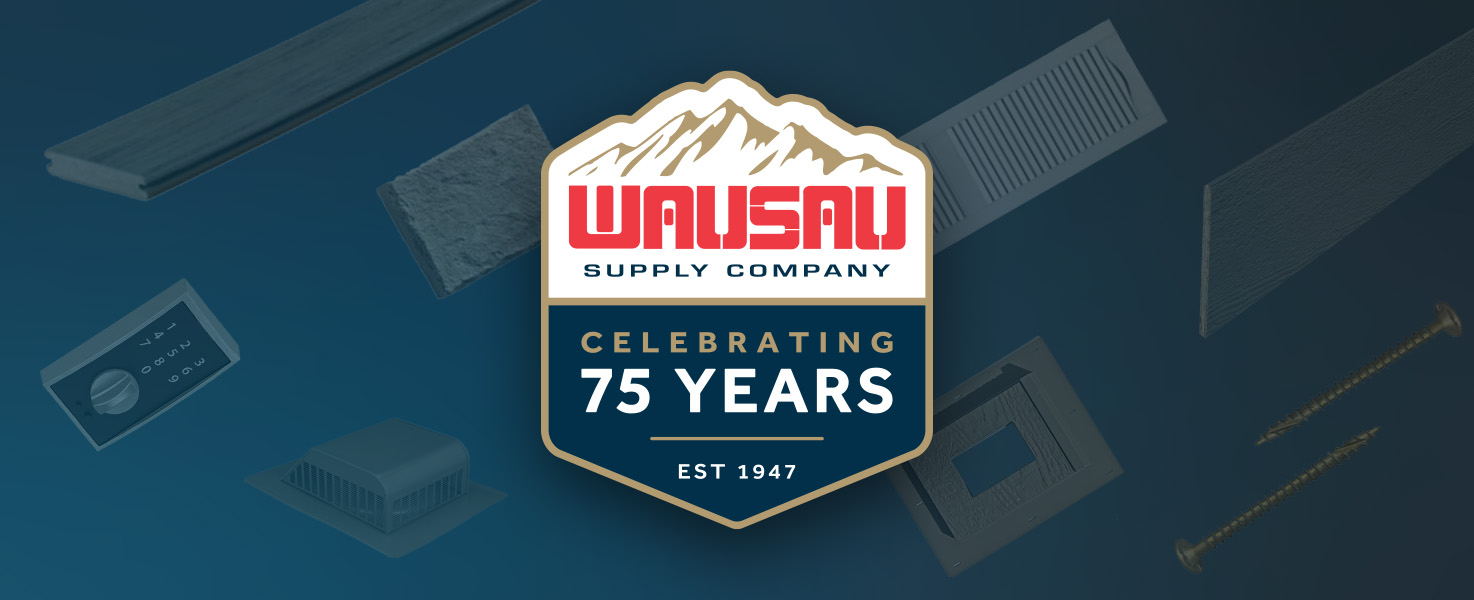 Rabbeted Nail Fin Trim & Corners
The industry's first engineered wood rabbeted trim & corners from Diamond Kote Building Products.
Timeless Beauty
Wood accent walls redefined - Reclaimed Wood Panels collection.
Unobstructed Views
A contemporary and minimalist design that blends in with the views.
Beauty Made to Last
Vesta Steel Siding is available in 10 colors ready to ship.
Elegant & Striking Shakes
Beauty of natural cedar shakes from CertainTeed siding.
Exclusive Color Collection
Prefinished AZEK Siding & Trim in 11 in-demand colors, only from Wausau Supply Co.
TRENDING PRODUCTS THIS SEASON
Explore available brands
SHOP BY BRANDS